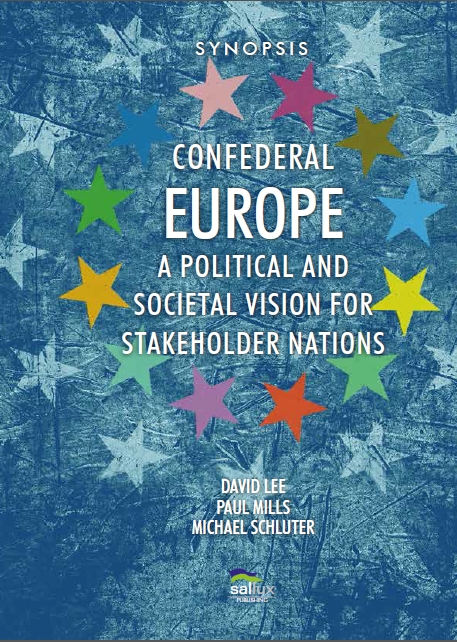 BRUSSELS, 28-Mar-2019 — /EPR GOVERNMENT NEWS/ — As the EU is approaching the next European Parliament elections there is more need than ever for a constructive middle ground between 'more Brussels' and 'no Brussels'. The 'Confederal Europe' project aims to provide a positive case for confederal reform. It is possible to be pro-EU without allocating more competences to the EU institutions. Sallux presents its second publication in the 'Confederal Europe project' that emphasizes the relations between the peoples and nations of Europe and is pointing a way forward based on the Judeo-Christian roots of the EU in the spirit of the EU founding fathers.
A free copy of the new publication: Confederal Europe: A Political and Societal Vision for Stakeholder Nations (ISBN: 978-94-92697-15-8) will be distributed in the room! (value: € 10,00 postal costs excluded)
See tab PROGRAM
10:00                        Opening
10:00 – 11:00           Launch of the publication with the authors
11:00 – 12:30           ECPM MEP & Expert panel on reforming the EU.
For those who have no EP accreditation we urge you to sign in before 3 April 2019………
We look forward to meet you at the Launch of this publication.
SOURCE: EuropaWire