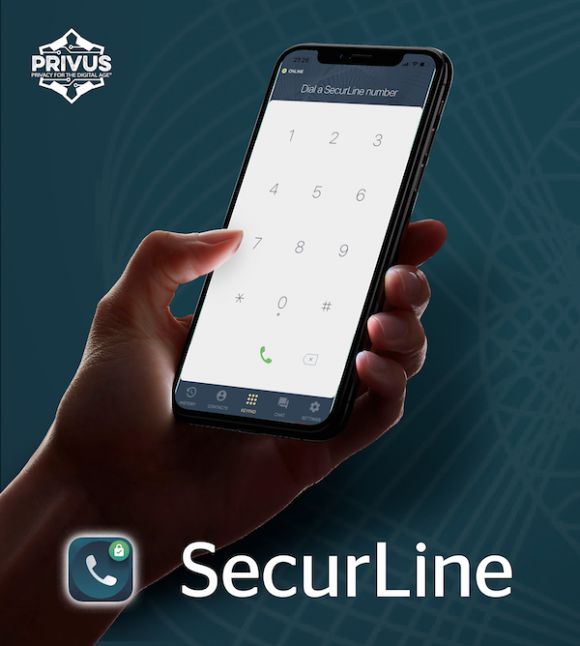 ZUG, Switzerland, 28-May-2020 — /EPR GOVERNMENT NEWS/ — Privus, the Swiss-based cyber-security firm, announced today that SecurLine, its flagship secure communications application, has been formally certified by Portugal's Gabinete Nacional de Segurança (National Security Office) to protect classified communications.
Deploying a zero-knowledge architecture and employing open-source based, end-to-end encryption, SecurLine is designed to ensure the highest levels of verifiable security, privacy and quality of communications between users for its messaging, voice and video services.
Portugal's GNS certification is particularly significant and its timing auspicious given the current perspectives for the global cyber-security market, which is expected to grow to US$250 billion in 2023. Driven by mounting concerns over privacy and security resulting from systemic increases in digital surveillance and the extent and the costs of cybercrime, this already strong sector growth is expected to be enhanced by the Covid-19 crisis, which has triggered a general adoption of remote collaboration
and communication tools, and widened the privacy debate to include the possible use of intrusive tracking technology to fight the pandemic.
For Henrique Corrêa da Silva, Privus's Founder and CEO, "Privacy is not only about well implemented and verifiable encryption – it is about trust. We established Privus in 2016 to develop intuitive solutions that ensure absolute privacy and security for the most demanding clientele; those in the public or private sector that may be targeted by systemic digital surveillance and sophisticated cyber-attacks. As we do not believe in blind trust, we will continue to operate as an independent firm, true to our motto: "Trust but Verify". This certification demonstrates the strength of our achievements over the last four years and the significance of Privus and SecurLine, which I regard as vital defensive tools in the hostile digital reality that encroaches more and more upon our daily lives."
Luís Lavradio, Founder and CFO stated, "The certification form Portugal's GNS highlights our focus on the fundamental characteristic for success in this market: trust. It has been an extremely rigorous process that clearly boosts our ability to grow the business, particularly in post-Covid-19 scenario."
Artur Goulão, CTO, added, "The certification of SecurLine, which a growing number of experts consider to be possibly the only true alternative to platforms such as WhatsApp and Signal, affirms the high levels of security and anti-surveillance engineering capabilities available at Privus."
SOURCE: EuropaWire