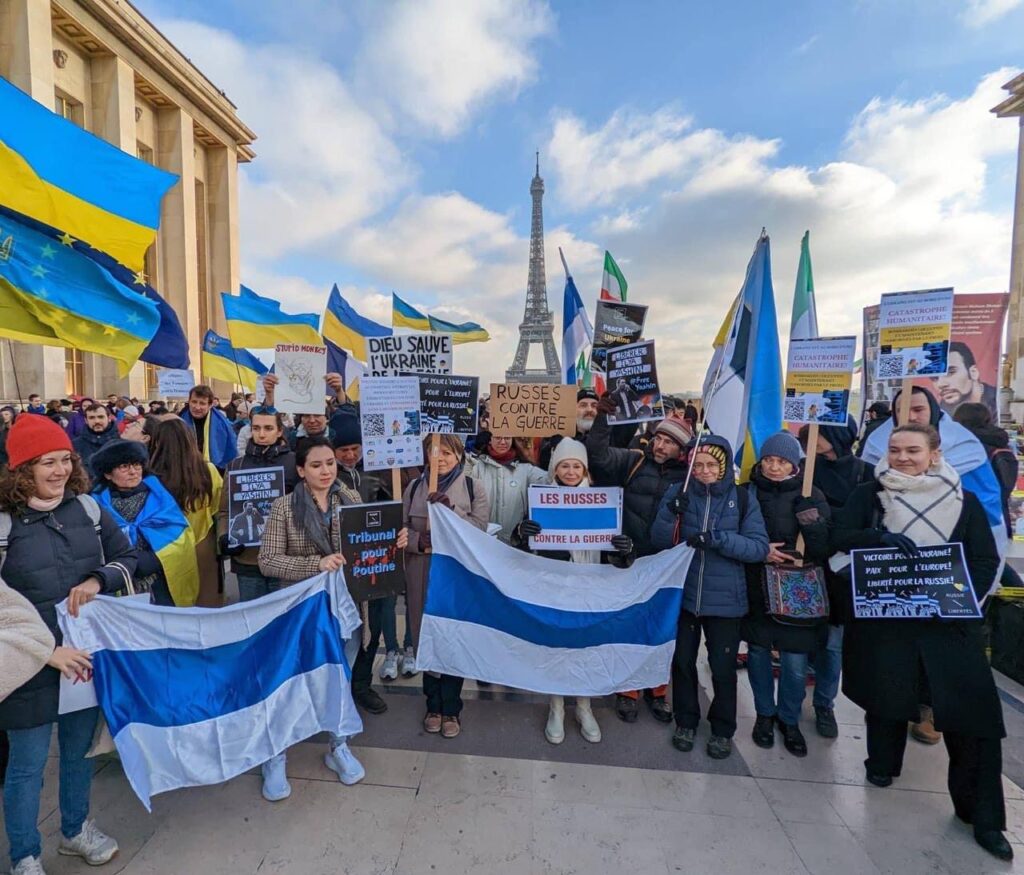 VILNIUS, 31-May-2023 — /EPR GOVERNMENT NEWS/ — According to reporting in the Moscow Times, up to 1 million people have fled Russia in the wake of the full-scale invasion of Ukraine. Hailing from a diversity of backgrounds but united by an impassioned opposition to the invasion and unequivocal support for Ukrainian sovereignty, the anti-war Russian diaspora has established itself as a massive force driven by tireless emigres committed to justice.
Lana Pylaeva, the coordinator of Free Russia Netherlands, told independent media outlet Not My War, "To me, the greatest achievement is that we have established ourselves in the Netherlands as a community of war–opposing Russians. To achieve this, we have organized a whole complex of activities since the full-scale war."
As the war drags into its 16th month, there's a renewed sense of urgency among anti-war advocates, fueled by evidence suggesting that their efforts are working. For example, activists with Feminist Anti-War Resistance (FAR), a movement hosted on Map of Peace, frequently engage in creative propaganda subversion techniques designed to appeal directly to those in Russia, such as creating "anti-lessons" parents can use to counter the effects of the militarization indoctrination imposed on Russian schoolchildren, and turning a favored Russian propaganda tool–tanks–on its head by posting to Google Maps photoshopped images of tanks covered in blood and featuring anti-war slogans.
Can exiled Russians' ingenuity influence the outcome of the war? Recent reporting suggests so. According to Mediazona, Russian AWOL figures are soaring, surpassing the 2022 full‑year tally within the first four months of 2023. Both contract soldiers and conscripts are going AWOL, either by directly refusing orders to deploy to Ukraine or deserting from the front lines.
As stated by the Congress of Antiwar Initiatives on the one-year anniversary of the full-scale invasion, "We must keep resisting the regime together, support all forms of protest, change the minds of supporters of the war, help those who are in trouble because of the war and show solidarity by all means available and safe for us, let's not be afraid to speak the truth! We urge Russians to refuse to participate in and help others to not take part in the criminal war and genocide of the Ukrainian people." Join our mission for peace and justice for Ukraine. Visit www.mapofpeace.org today to ensure your initiative is represented.