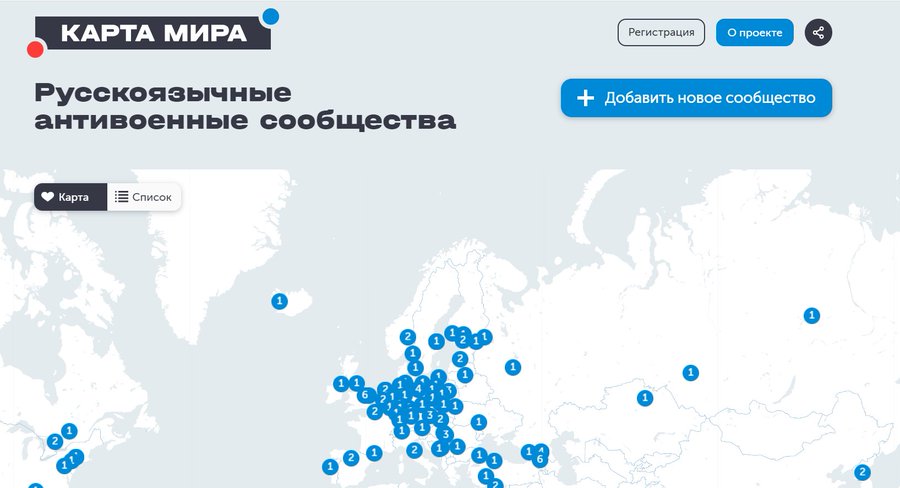 ВИЛЬНЮС, 7-Jun-2023 — /EPR GOVERNMENT NEWS/ — По данным газеты The Moscow Times, до 1 миллиона человек покинули Россию после начала полномасштабного вторжения в Украину. Антивоенная российская диаспора состоит из представителей самых разных слоев обществ, но всех этих людей объединяют простые и понятные вещи — решительное осуждение вторжения в Украину и недвусмысленная поддержка суверенитета Украины, а также стремление к справедливости.
Лана Пылаева, координатор "Free Russia Netherlands", рассказала независимому изданию Not My War: "Для меня самое важное — это то, что мы создали в Нидерландах как сообщество россиян, выступающих войне. Для достижения этого мы организовали целый комплекс мероприятий после начала полномасштабной войны."
Сбор гуманитарной помощи для украинцев, боты для помощи тем, кто в России пытается избежать призыва, пикеты и марши, протестный стрит-артом, запуск международного проекта по возвращению украденных украинских детей (SaveChildrenFromPutinism.org) — все эти возможности выступить против от агрессии российского государства так же многообразны, как и люди, возглавляющие их, а темп активности действительно впечатляет.
Координации и катализации таких процессов помогают как раз такие централизованные платформы, как интерактивна «Карта мира», которую активисты используют для синхронизации своих действий и взаимной поддержки. Изначально запущенная после начала полномасштабного вторжения для связи русскоязычных антивоенных активистов по всему миру, "Map of Peace", усиленная недавним присуждением премии Campaigns for Humanity, объявляет о новой цели — представить на своей карте каждую русскую антивоенную инициативу. Уже сейчас на карте отмечены 144 сообществ, и их число постоянно растет. Организаторы уверены, что удобство обновленной платформы усилит возможности многочисленных эмигрантских сообществ, выступающих за мир.
Война в Украине затягивается — она идет уже 16-й месяц. И все сильнее ощущается необходимости слаженных и эффективных действий в этом «марафоне». И этому все больше убедительных доказательств. Например, активистки движения «Феминистское антивоенное сопротивление» (ФАС), представленного на «Карте мира»", регулярно используют подрывные техники борьбы с кремлевской пропаганды, направленные непосредственно на россиян. Среди них — создание «анти-уроков», которые родители могут использовать для противодействия эффектам военной пропаганды, навязываемой российским школьникам, и использование фотошопа для создания фотографий танков, покрытых кровью и с антивоенными лозунгами, которые затем выкладываются на Google Maps.
Сможет ли подобная изобретательность россиян в эмиграции действительно повлиять на исход войны? Последние сообщения предполагают, что так. По данным «Медиазоны», число российских военнослужащих, уклоняющихся от службы, резко возросло, превысив показатели 2022 года всего за первые четыре месяца 2023 года. Как контрактные военнослужащие, так и призывники уклоняются от службы, отказываясь выполнять приказы о переброске на Украину или дезертируя с передовой.
Как заявили активисты российского антивоенного сообщества в годовщину начала полномасштабного вторжения в феврале: «Мы должны продолжать сопротивляться режиму вместе, поддерживать все формы протеста, менять взгляды сторонников войны, помогать тем, кто столкнулся с проблемами из-за войны, и проявлять солидарность всеми доступными и безопасными для нас способами. Не бойтесь говорить правду! Мы призываем россиян отказаться от участия и помогать другим не принимать участие в преступной войне и геноциде украинского народа».
Присоединитесь к нашей миссии за мир и справедливость для Украины. Посетите www.mapofpeace.org сегодня, чтобы убедиться, что ваша инициатива представлена.
SOURCE: EuropaWire